PRE-LISTING HOME INSPECTIONS
Peace of mind before selling your home.
Our pre-listing inspection is designed to help you proactively identify major issues or simple maintenance items to address before you put it on the market. Use our detailed report as a personal checklist or provide a copy to potential buyers for faster, stronger offers.
Termite Inspection $75
Radon Test $100
Sewer Scope $150
With home inspection only.
Services performed by our trusted 3rd party experts, but you can order and pay together with your home inspection.
Pre-Listing Inspection Pricing
Starting at
$325
Residential home up to 3,000 sq ft
Other Items
Optional Detached Outbuilding
Starting at $50
Homes built 1940 or earlier
Additional $25
Square footage over 3,000
Additional $25 per 500 sq ft
OUR PRE-LISTING HOME INSPECTION INCLUDES: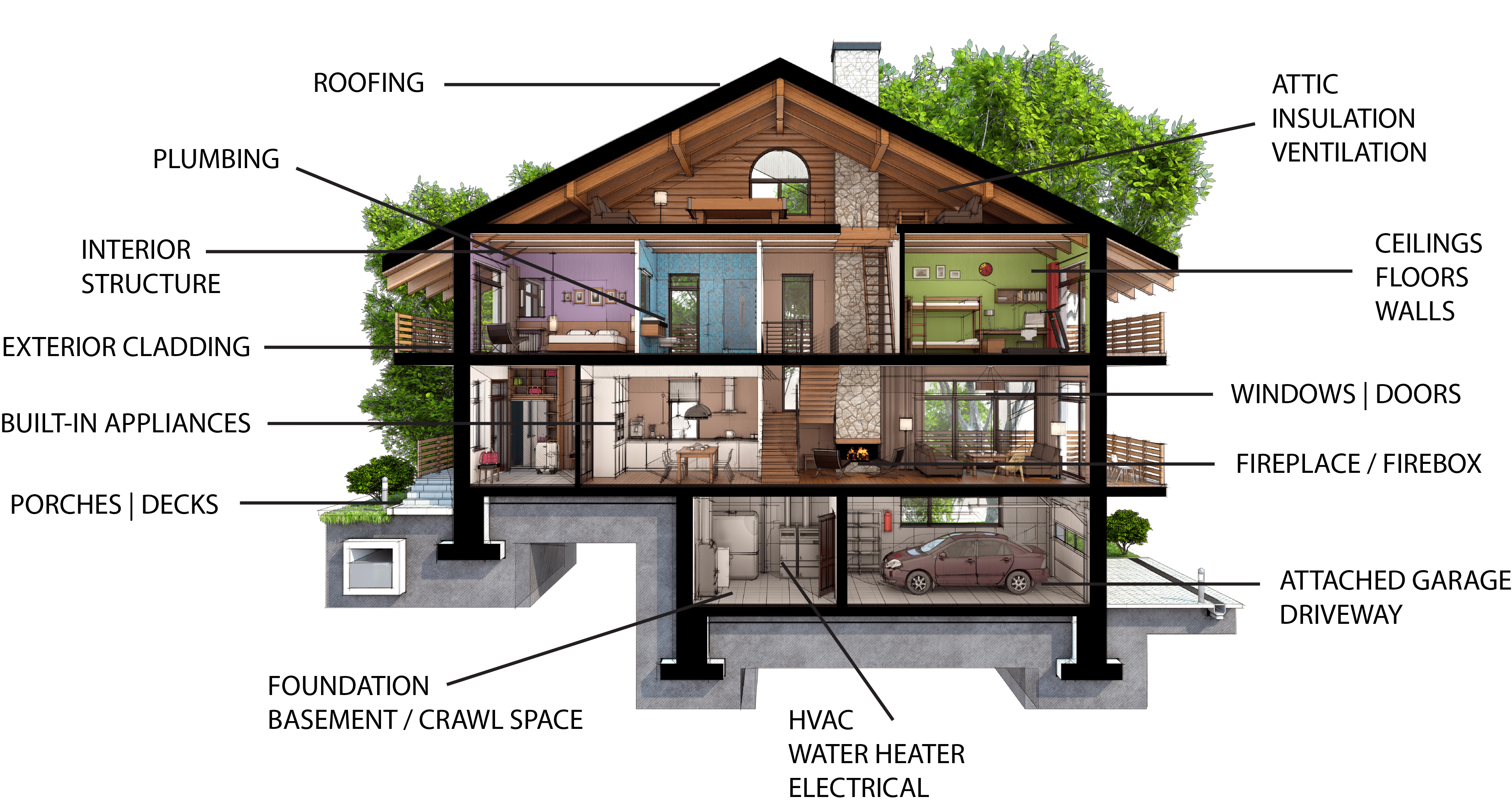 ADDITIONAL INSPECTION SERVICES
Consider adding a termite inspection, radon testing, and/or sewer scope as part of your pre-listing inspection to ensure these items won't present surprise issues during the sale of your home. We partner with the top companies in KC to facilitate all these services for you with easy consolidated scheduling and payment.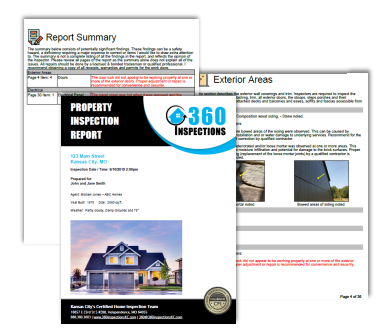 MODERN, SIMPLIFIED REPORTS
Don't settle for reports that are cluttered and hard to read. You'll appreciate our modern reports that are simplified, organized, and easy to understand.
Summary of priority items in front
Clear photos with explanations and recommendations
Interactive pop-up glossary
And, of course, we are here to answer any questions before, during, and after the inspection.
360 Inspections made the entire inspection process so easy, from start to finish. Great pricing, fast responses, and detailed reporting. They went over everything with me to ensure I understood everything on the report. Very friendly and very professional. I would 100% recommend to any friend or family looking for a home inspection!