RESIDENTIAL HOME INSPECTIONS
Buying a new home or selling your home?
Trust the best home inspectors in Kansas City to ensure you get all the facts. You'll love our friendly inspectors, easy-to-read reports, and 5-star service throughout the process.
360 Inspections offers several types of residential home inspections in Kansas City to meet the needs of buyers, sellers, and investors.
When comparing home inspection companies, be sure to consider pricing across all the services you need as well as any "extras" that add up. For example, 360 Inspections doesn't charge credit card fees or extra fees to inspect crawl space and we offer a $25 discount for military and first responders!
TYPES OF RESIDENTIAL HOME INSPECTIONS
Single detached residential home
Half/Whole Duplex Inspection
One or both sides of a duplex
A full home inspection and detailed report to proactively resolve issues and prepare your home for sale.
A focused re-inspection to ensure requested resolutions have been properly fixed by the seller.
OUR STANDARD HOME INSPECTION INCLUDES: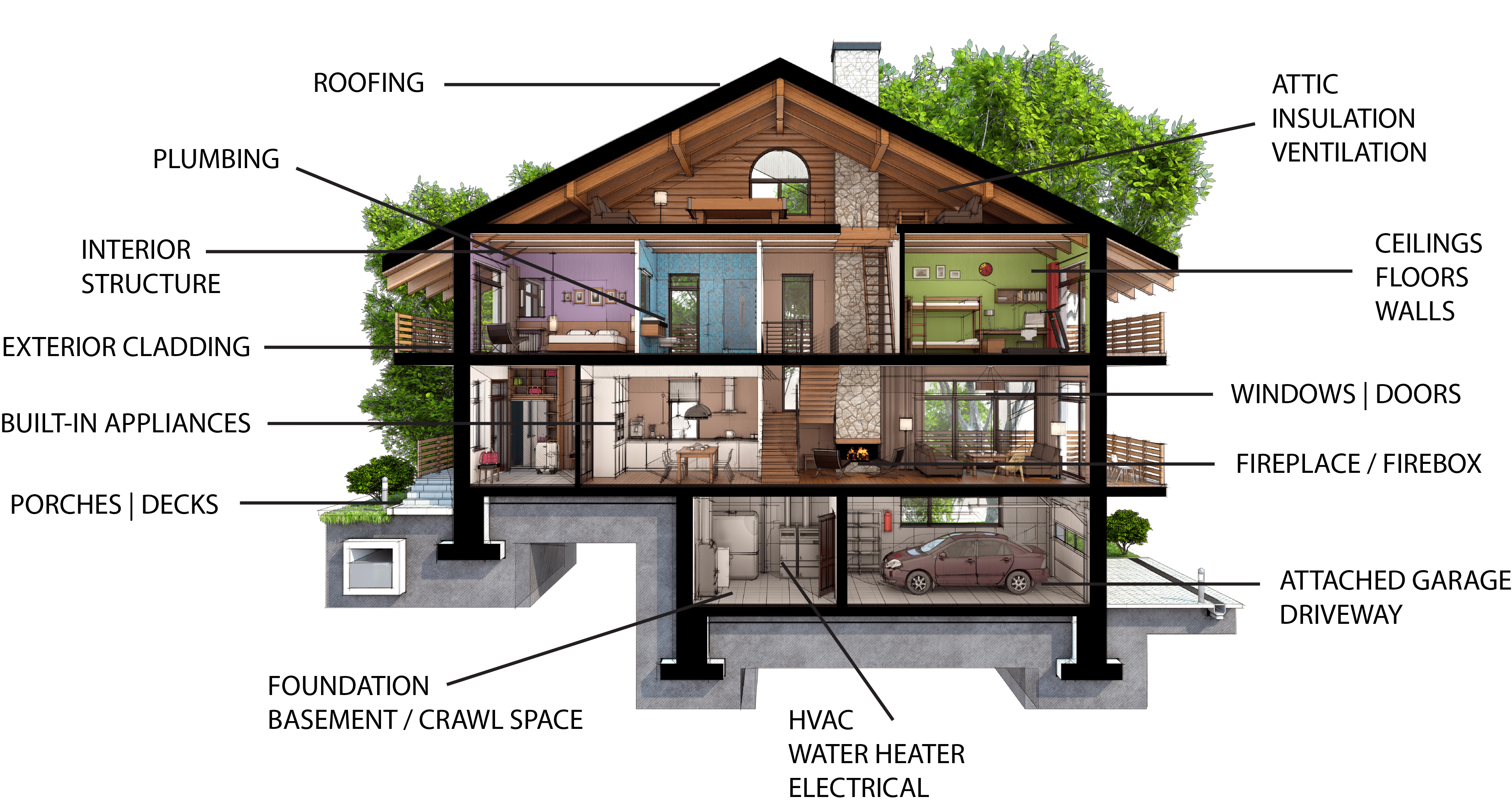 Termite Inspection $75
Radon Test $100
Sewer Scope $175
With home inspection only.
Some services performed by our trusted 3rd party experts, but we will schedule and you can pay together with your home inspection.
Other Items
Optional Detached Outbuilding
Starting at $50
Homes built 1940 or earlier
Additional $25
ADDITIONAL INSPECTION SERVICES
In addition to your home inspection, be sure to schedule your termite, radon, and sewer services at the same time. We partner with the top professionals in Kansas City to provide comprehensive services, competitive pricing, and consolidated payments to our customers.
Termite Inspection
Termites can cause a lot of damage and they are everywhere in Kansas City! Leave it to the professionals to check for live termites or damage so you don't have surprises later.
Radon Testing
Kansas City is an area prone to high radon levels and is known as a silent killer. It's worth every penny for the extra peace of mind or to proactively have issues mitigated.
Sewer Scope
It's impossible to know the condition of your sewer line without scoping. Don't risk thousands of dollars in repairs from broken pipe, tree roots, or other hidden issues.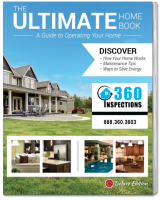 PLUS a Free Home Maintenance Book!
To help you keep your new home in tip-top shape, we give you a home repair and maintenance book with nearly 100 pages of helpful tips and how-tos. Free with your standard residential home inspection!
I used 360 Inspections for a home inspection. This was my first home inspection ever and Dustin was extremely helpful and knowledgeable. He explained everything to me as a first-time home buyer in an understandable way and was very polite. Dustin is awesome and I would recommend him and this company to all! Thanks 360 Inspections!
Seth Rowe
Corey & Dustin were wonderful! We loved them so much that they inspected two homes for us (thankfully the second one was our winner!). They are honest, detail-oriented, and they explained all the complicated building lingo in layman's terms. Thank you so much!
SCHEDULE YOUR HOME INSPECTION TODAY
We offer online scheduling for your convenience or call us at 888-360-3603 with any questions or to get a price for your home inspection.