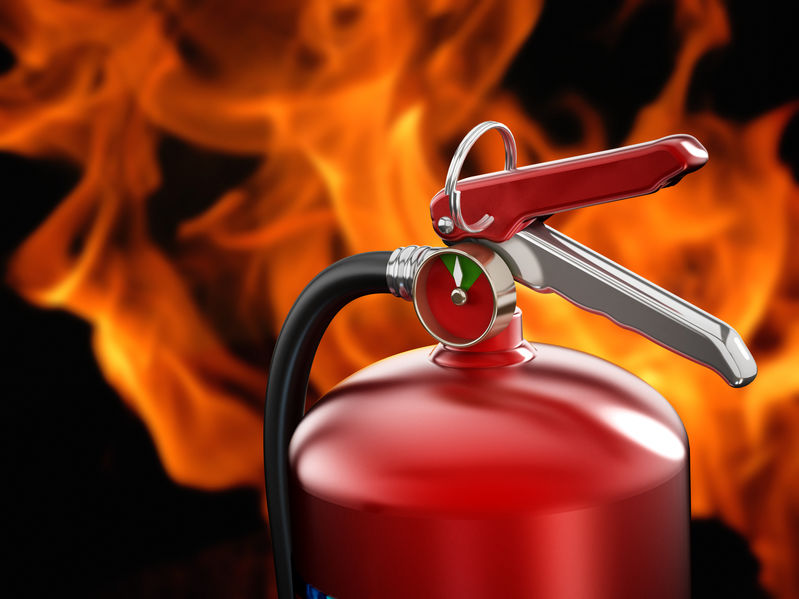 5 Tips for Preventing Fires on Your Property
Whether you're a landlord, a homeowner, or a renter, it's important to know how to prevent fires on your property. Fire prevention is especially important during the warmer months as things dry out and become more prone to being fire hazards. We've compiled a short list of quick and easy steps to preventing fires and the damage they cause to get you through the dry season.
The National Fire Prevention Association shares a lot of helpful tip sheets you can download on their website: https://www.nfpa.org/Public-Education/Teaching-tools/Safety-tip-sheets.
1. Be Mindful While Cooking
According to the U.S. Fire Administration, almost 34% of fires resulting in injury were caused by cooking. Whether you're using the oven, stovetop, or a grill – there are a few things you can do to take extra steps of precaution while cooking up your favorite summer meal.
Keep flammable objects far from heating elements
Turn off burners or heating elements immediately after use
Set timers for all cooking food, to ensure it doesn't burn
Keep baking soda or salt on hand in case of grease fire
2. Own a Fire Extinguisher (or several)
Pretty self-explanatory, right? Own a fire extinguisher, and make sure you keep it up-to-date and clean. You should be able to purchase these at any home improvement store, so there is no excuse! If you have a larger home, or many floors, having multiple extinguishers is a good idea. The important thing is to make sure you read the directions ahead of time so you know how to use it correctly in case of an emergency.
3. Check Smoke Alarms Often
You should be doing this all year, but during the warmer months, it doesn't hurt to check your smoke alarms/carbon monoxide detectors at least once a month. There should be test buttons easily accessible on all of them. A good rule of thumb for batteries is to change them when you change your clocks twice a year for daylight savings time.
If you're worried you don't have enough, or they aren't working properly, most major cities' fire departments have fire prevention programs that can help install new alarms or help check older ones. These programs often have special devices available for deaf and hard-of-hearing community members as well.
4. Play It Safe
You can never be too proactive when it comes to fire safety. Here are a few miscellaneous things you can do to prevent flames in your home:
Store any flammable liquids or gases safely
If you smoke, discard responsibly

Avoid smoking in the home
Don't dispose of heated smoking devices in grassy or dry areas
A bucket of water or sand can be a helpful disposal area

Use wax melts instead of candles, or don't leave candles lit while you're away
Keep all electrical items away from moisture and water
Turn off outlets/unplug electrical items when not in use
5. Have a Plan
If there is ever an emergency, it's extremely important to have a plan in place. Get together with everyone living with you and decide on an evacuation meeting spot, what items you may need to grab (only if possible, always put yourself first), the best escape place for each person and location in your home, etc. While you're meeting, review fire safety tips (like checking doors for heat, staying low to the ground, and moving away from flames) and check all windows and doors to make sure they work, and so you know how to remove any screens if necessary.
Following these tips won't ensure a fire-free home, but they will help keep you prepared in case something does happen. ALWAYS call 911 in case of an emergency. Contact your local fire department for any questions or additional tips on preventing fires on your property.